Have libraries fully embraced the possibilities of digital? New Zealand writer and tech advisor Nat Torkington prods librarians to rethink the internet's opportunities.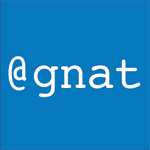 A few weeks ago, the National and State Librarians of Australasia kicked off their latest strategic planning session by inviting Nat Torkington (@gnat) to stimulate some discussion. He did just that.
Aiming to "help focus librarians on the opportunities offered to libraries in the internet age," the New Zealand writer, technology advisor, and library commissioner prodded librarians to look back on their response to the internet, learn from their mistakes, and move ahead with new strategies. His talk, "Where It All Went Wrong," was intentionally provocative, delivered with the conviction of a tough but caring teacher who knows you can do better.
When it comes to collections and services, says Torkington, libraries largely followed Microsoft's laggard internet strategy: we didn't fully understand or embrace the internet's potential quickly enough, and our struggle to catch up left us stitching digital patches onto existing products. Today many libraries still do a lousy job of providing online access to collections and services, he says, and that's just not good enough. "You can't afford to be bad at digital," Torkington tells librarians. "The internet is your collection, it's your reading room, it's your catalogue, it's your interloan, it's your helpdesk, it's your opportunity to reclaim relevance."
Whether or not you agree that this is "where it all went wrong" for libraries, it's hard not to admit that librarians collectively wasted masses of energy agonizing over Google—energy that would have been better spent carving out our own digital niches and rethinking our services. And it's true that digital presentation is not the expertise of many libraries. The last time I looked at the digital collection of a major American public library, it was painfully obvious that the well-meaning creator knew little about image scanning and even less about web design. An incredible collection was incredibly hard to access.
Yes, there are many exceptions. No, digital isn't the only dimension of the library. And if we're floating in the same boat as Bill Gates, we're in good company. But we can still do better.
Nat Torkington sits on New Zealand's Library and Information Advisory Commission, a diverse group that advises the Minister for National Libraries on library and information services and issues. His focus is technology, and for libraries, he believes, the digital is essential. "You must do this," he says. "Libraries are the homes of critical thought, of long-term cultural preservation, and of democratic access to knowledge. This can't end with the internet."
Did your last strategic planning session start with this kind of a challenge, a challenge that lit a fire under your team and pushed them into a constructive debate? Maybe your next one should.
Resources
"Where It All Went Wrong: The text of a speech delivered to the National and State Librarians of Australasia on 3 November 2011, as provocation for a day of strategic planning and forethought most profound" (HTML and PDF)
"You can't afford to be bad at digital. The internet is your collection, it's your reading room, it's your catalogue, it's your interloan, it's your helpdesk, it's your opportunity to reclaim relevance."
—Nat Torkington